Target Retrieval Demo Video
Our Target Retrieval Kit Includes:
Heavy-duty aluminum rails that can be ceiling mounted or suspended;
Heavy-duty, long life belt;
Ceiling mounting hardware and screws; (suspended mounting, 90 degrees wall or angled mounting also possible via additional hardware e.g. telescopic mount with 360 degrees swivel and 90 degrees tilt hardware, sold separately at request);
Smart Motor (with soft start and soft stop, overload protection, self-stop at end of rail, that can be controlled via a wall mounted remote control, wired or wirelessly);
2 x control units wall mounted (wireless and wired) for STOP, FORWARD, RETRIEVE operation;
Target carrier;
Target holder;
Set of 10 targets.
Step by step video instructions and PDF document available
With our DIY kit, there is no need for professional installers
Estimated assembling time: 2-3h depending on the length and the need for telescopic brackets
All system components are available for purchase on our website and in stock so your range will not be down for long
Motor warranty: 1 year
Contact us to receive step by step installation instructions (Video & PDF)
Demo kits for testing the system prior to buying also available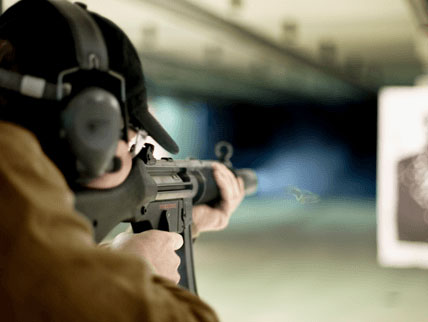 STS provides the most ADVANCED and AFFORDABLE target retrieval and target monitoring equipment at an exceptional price savings and quality compared to other market offerings.
Read more..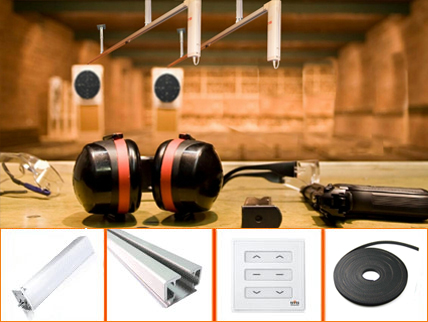 STS offer custom length target retrieving systems from 10 feet to 100 feet or longer at a PRICE that you'll be shocked. Just email or call us with your specific requirements.
Read more..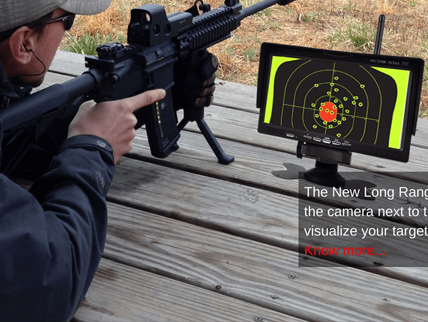 STS provides existing or new ranges with advanced target monitoring kits involving an HMI display, video cameras and associated software and hardware used for remote monitoring of target shots without the need to retrieve the target every time. Please call or email us for details.
Read more..
Why Super Target Systems?
STS is dedicated to provide the most AFFORDABLE yet ADVANCED target retrieval, target monitoring and other target range equipment for the target shooting enthusiasts eager to build their own shooting range. Don't believe us, just look around and ask. Get some quotes for a similar system from the top players and you'll be amazed how much money you can save with us.
Secondly, our promise to you: We will LISTEN to your request carefully and determine the most economical way to install your "dream range". Bigger is not always better…We will NOT try to sell something unless we are fully convinced that it is safe and suited for your particular needs. We will provide all the components required for your custom range length  and HELP you with the installation process.
So give us a call and fulfill your old dream:
Get your OWN range today!
Thank You.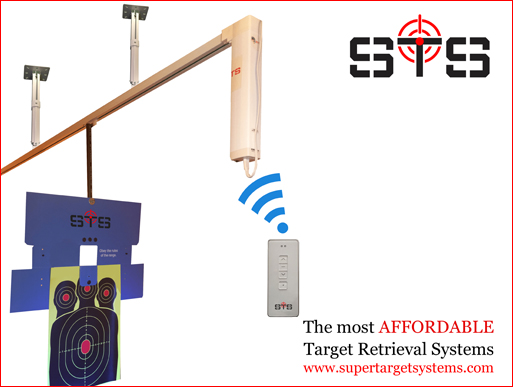 Subscribe to get our product guide and a Discount Coupon !!!