Finally, an affordable yet high quality target retrieval solution for our avid target shooting enthusiasts. It used to be almost prohibitive to have your own decent target retrieval system. Not anymore. Our new system is simple, yet with advanced functions, simple to install in hours not days by anyone and costs a fraction of similar systems.
Our camera systems are  capable of capturing target images from up to 1500 yards in open field with no obstructions. They are sold either as complete package with  both camera and display, simple to install, plug & play or with advanced software functions, depending on the request. 
Our ballistic rubber blocks and panels are made in USA and are considered to be of the best quality available in US market and we can prove it. They are made from vulcanized rubber (not cold pressed) and render a safe live fire environment by preventing ricochets.
Our new mobile/portable bullet traps offer the quickest setup and safest operation and deployment. They usually have a hardened steel or AR500 type back-plate  for increased safety and exceptional durability and include a ballistic rubber self-healing front panel that keeps bullet fragments and lead dust inside. Hence our traps are also environmentally friendly and provide reduced air pollution for its users.
STS supplies top-of-the-line tactical lighting products, including military-grade weapon flashlights, searchlights, and laser dazzlers. Some of these products are restricted to military and law enforcement use due to their extreme capabilities but please ask us if you see something of interest.
The Target Turning, Pop-Up and Tilting  systems are designed to meet the demands and training methods used by security professionals, military and law enforcement agencies. 
Find out what our customers are saying….
STS is dedicated to provide the most AFFORDABLE yet ADVANCED shooting range and tactical training solutions such as: target retrieval systems, target monitoring, ballistic solutions and other shooting range and tactical equipment.
Our customers are commercial or private clubs, sports associations, military and law enforcement professionals as well as private citizens looking to build their own advanced shooting range in the most economical way, being private, commercial or club based. Our value proposition to our customers is simple:
1. Advanced & Innovative solutions at low cost for usually "expensive" projects
2. Exceptional technical support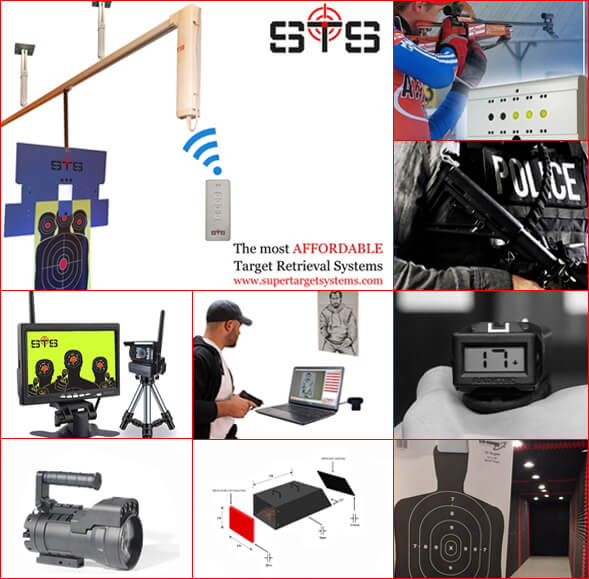 Subscribe to get the latest news and product promotions